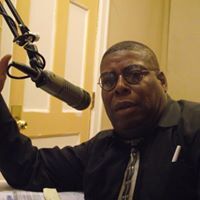 The Game's own Butch Davis from Butch On Sports www.butchonsports.com has his own broadcast of "Butch On Sports", focusing on the Detroit professional, college and high school sports scene. Catch Butch on "The Game" Monday night's on ESPN 1400 and an archive of his shows at www.thegamesportsshow.com.
Highlights of this edition include...D'Andre Swift racked up 136 rushing yards on 14 carries, including a 57-yard touchdown in the third quarter, but it still wasn't enough to propel the Lions to victory, as they fell to Cleveland, 13-10, despite his effort.
You can also find Butch On Sports on Facebook.
NOTE: We will not have our ESPN 1400 edition of "The Game" tonight, November 22, due to bad weather and illness (host has a cold). We will resume our show next Monday, November 29.